Bridgestone Rubber Track 887E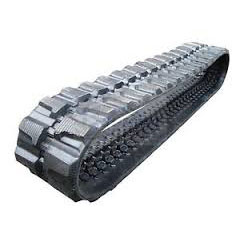 Parts Category :

Undercarriage Parts

Parts Manufacturer :

Bridgestone

Equipment Brand :

Bridgestone,John Deere,Caterpillar

Equipment Type :

Excavator,Loader,Dozer

Equipment Model :

Application :

Road,Railways,Bridges,Mining,Airports Constructions

Minimum Quantity :

2
Description
Descriptions:

Features:
Durable, long-lasting tracks
Deep tread for improved traction
Saves you time and money

Bridgestone Rubber Tracks are specifically designed to offer higher tensile strength and minimal stretching, thus, preventing track failure if an over-torque incident occurs. No matter how powerful your machine is, the links of our rubber tracks can handle the torque. Unlike the cheaper cast iron links, we uses high quality forged links that are heat treated and forged for exceptional durability and wear resistance.

CUSTOMER SERVICE
Didn't see what you are looking for? Our Technical Support team may be able to help.