Excavator Parts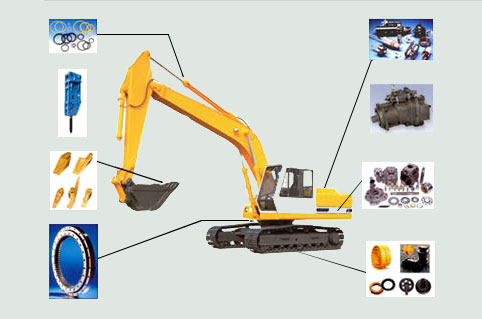 To equip with a variety of attachments, excavators could carry out various earthmoving jobs, and are widely used in mining, construction, railway, water conservancy, military and many other projects.
Spare parts for excavators need always to be available at any time because it is hard to know when the bucket teeth or other wear parts will snap or wear out during excavation. Time is money. When a part on an excavator goes wrong and if you do not have stock for the parts or could not get a proper part in a short time, the machine and workers might have to stop working for days and the completion of the job would be delayed. All those unexpected interruption will be costly.
To meet your demand on wear parts, A&S offers
buckets, bucket teeth, side cutters, blades, lip shrouds, heel shrouds, wear bars, wear blocks, wear buttons
, as well as undercarriage parts for excavators. Directly supplying from the factory, we can ensure the favorable price without compromising on the quality. A&S will do our best to give you the most convenient and enjoyable online shopping experience.
A&S parts online is available to help you find and order the spare parts you require.
View the list of all excavator parts