CAT J350 Sharp Tip 168-1350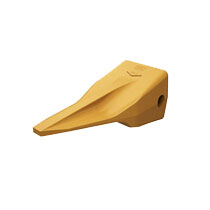 Parts Category :

Bucket Teeth

Parts Manufacturer :

CAT

Equipment Brand :

CAT

Equipment Type :

Excavator

Equipment Model :

Application :

Sharp

Minimum Quantity :

10
Description
CAT J350 J Series Sharp Tip 168-1350

J350 J Series Sharp Tip 

Description: J350 J Series Sharp Tips are designed for tightly compacted, or frozen applications where penetration is the primary concern Recommended Application: Use with twin sharp tips in excavator applications 

Specifications:
Part Number: 168-1350
Tip Size: J350
Weight: 5.71kg
Tip Length: 286mm

For further information, please contact us and send us your information.


CUSTOMER SERVICE
Didn't see what you are looking for? Our Technical Support team may be able to help.