Dressta Wheel Dozer Cutting Edge 1135221C1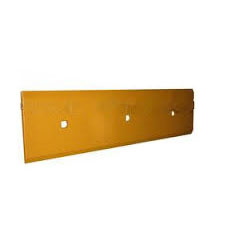 Parts Category :

Blade Parts

Parts Manufacturer :

Dressta

Equipment Brand :

Dressta

Equipment Type :

Wheel Dozer

Equipment Model :

Application :

Mining Construction,Earthmoving

Minimum Quantity :

0
Description
Features:
Cutting edges;
Easy Installation;
Durable;
Reasonable Price;
High efficiency;
Our cutting edges are available for the most established construction machines, we offer following cutting edges made from rolled SAE or heat-treated bor manganese sections:
• dozer cutting edges and end bits for Caterpillar, Komatsu und Liebherr
• bolt-on edges for Caterpillar, Komatsu, Liebherr und Volvo
• grader baldes for Caterpillar, Faun-Frisch und Komatsu
• loader blades for Caterpillar, Komatsu und Liebherr
Customized edges can also be offered according to your requirements.
The picture is just a reference, the actual picture may be different.
Contact us for details.

CUSTOMER SERVICE
Didn't see what you are looking for? Our Technical Support team may be able to help.