Kubota KX 161-3/ U-45-3 Lower Roller RD411-21700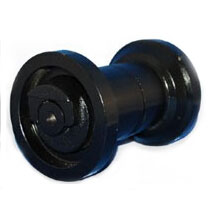 Parts Category :

Undercarriage Parts

Parts Manufacturer :

Kubota

Equipment Brand :

Kubota

Equipment Type :

Excavator

Equipment Model :

KX 161-3/ U-45-3

Application :

Road Constructions, Railways Constructions

Minimum Quantity :

20
Description
SKU: RD411-21700
Weight: 22 lbs
This is the replacement lower roller for the Kubota KX 161-3, U55-4, KX057-4, Kubota U-45-3, and U40-3 mini excavators.
Alternate Part Number:
Kubota dealer part number: RD411-21700
Alternate Model:
The RD411-21700 roller is known to fit the Kubota U45, U45-3, U55-4, U48-3, and U40-3 models in addition to the KX161-3.

Contact us for any questions.

CUSTOMER SERVICE
Didn't see what you are looking for? Our Technical Support team may be able to help.