MTG L Teeth Point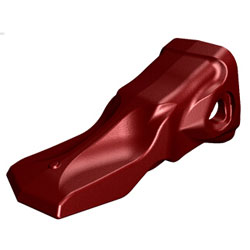 Parts Category :

Bucket Teeth

Parts Manufacturer :

MTG

Equipment Brand :

MTG

Equipment Type :

Loader

Equipment Model :

Application :

Minimum Quantity :

10
Description
L Design (Long) for loaders on loose terrains or pre-exploded stone quarries where there is not a high level of abrasion. For cleaning jobs we recommend that it be mounted with a FC adapter (Flush central), so that the bottom surface is flush with the blade.

Applications:
loose and low abrasion (blasted limestone)

Select Size
15 20 30 40 50 60

Contact us for any questions.


CUSTOMER SERVICE
Didn't see what you are looking for? Our Technical Support team may be able to help.