MTG P-HS Bucket Teeth Pin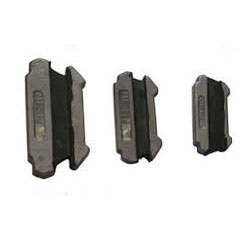 Parts Category :

Bucket Teeth

Parts Manufacturer :

MTG

Equipment Brand :

Equipment Type :

Equipment Model :

Application :

Minimum Quantity :

10
Description
P-HS
Hot Slag Pin. The special pin for hot slag applications. They are manufactured in material that withstands high temperatures.

Applications:
hot slag

Select Size
30 40 50 60 120 180 240
2MA30P-HS
2MA40P-HS
2MA50P-HS
2MA60P-HS
2MA120P-HS
2MA180P-HS
2MA240P-HS

Contact us for further information.

CUSTOMER SERVICE
Didn't see what you are looking for? Our Technical Support team may be able to help.