Terex Bucket Teeth A029225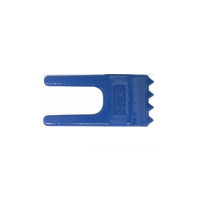 Parts Category :

Bucket Teeth

Parts Manufacturer :

Terex

Equipment Brand :

Terex

Equipment Type :

Equipment Model :

Application :

Minimum Quantity :

10
Description
Part No.:A029225
Code No.: TX56
Descriptions:Tooth, rock, (carbide) conical, four-tip, heat treated
Application:
Fractured and non-fractured materials, frozen soils, abrasive materials. Conical tips increase penetration rates in most materials. Fits all TX-series shank plates & TXC50 pilot.

Contact us for any questions.

CUSTOMER SERVICE
Didn't see what you are looking for? Our Technical Support team may be able to help.