Terex Excavator Rubber Track Item# R400-72.5W-72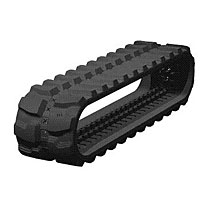 Parts Category :

Undercarriage Parts

Parts Manufacturer :

Terex

Equipment Brand :

Case,Caterpillar,Hitachi,Terex,New Holland,Takeuchi,Kobelco,Kubo

Equipment Type :

Excavator

Equipment Model :

Case style 50, 50Maxi, 50RTB, CK52; Caterpillar style 304, 304.5

Application :

Road,Railways,Bridges,Mining,Airports Constructions

Minimum Quantity :

2
Description
Item # R400-72.5W-72 , EXCAVATOR RUBBER TRACK

Type:RUBBER TRACK
Weight:
242.67 lb
535 kg

Description:
An excavator rubber track(R track) with a wide 2 ¼ inch sprocket inside guide width, this rubber track is 15.75 inches wide and has 72 internal metal crossbars that are 2.85 inches apart when measured from center to center. This rubber track will fit the following models; Case style 50, 50Maxi, 50RTB, CK52; Caterpillar style 304, 304.5, MM40CR, MM40B, MM40T, MM45, MM45B, MM45T, MM55SR, MM57SR, MX45, 305CR, 305SR; Hitachi style EX40, EX50, 50U; John Deere style 50ZTS; Kobelco style Z16; Kubota style KH040, KX040, KX161-2, K040, K045, K151, KH045, KH130, KH151, KX045, KX151.2, U45, U56G; New Holland style BC45, EC45, EC45SR; Takeuchi style TB55R, TB55UR; Terex style TC48, TC50.

CUSTOMER SERVICE
Didn't see what you are looking for? Our Technical Support team may be able to help.