Volvo Tooth Point AMRL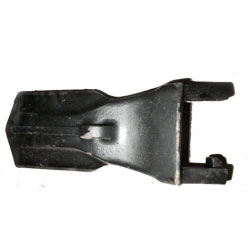 Parts Category :

Bucket Teeth

Parts Manufacturer :

Volvo

Equipment Brand :

Volvo

Equipment Type :

Loader

Equipment Model :

Application :

Constructions

Minimum Quantity :

10
Description
Volvo Tooth Point AMRL

Tooth for highly abrasive material and rock handling with a focus on long service life. Undercuts slightly to give the cutting edge optimum protection. Selfsharpening.

For further information, please contact us and send us your information.


CUSTOMER SERVICE
Didn't see what you are looking for? Our Technical Support team may be able to help.